Each month we sample over 300 wines from around the world and select the very finest.
Vine and Barrel is Petaluma's premier wine bottle retailer with a lovely wine and tapas bar in the back. Located at 122A Kentucky Street in the heart of historic downtown Petaluma, California, we are 40+ miles north of San Francisco, at the official gateway to wine country.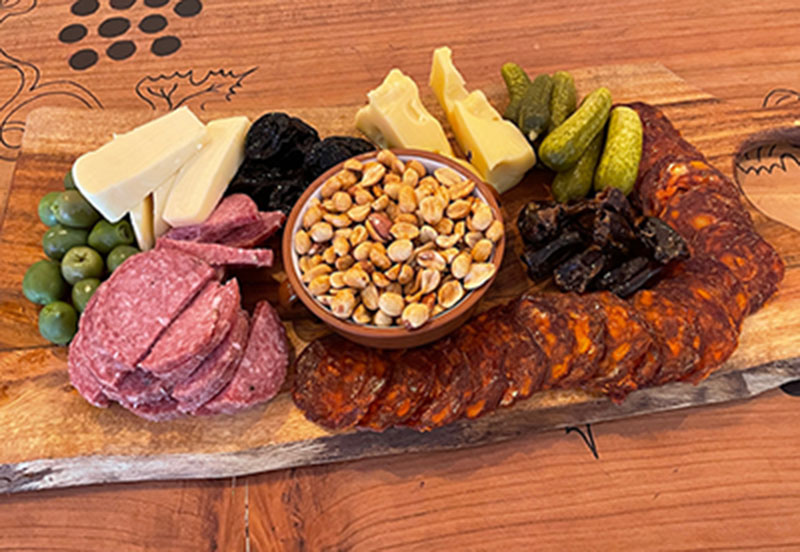 Dinner and lunch are served! Small plates with Spanish Chorizo, creamy Spanish olives, squid in black ink under melted Manchego, pickled octopus, prosciutto, cheese plates, white anchovies with goat cheese, pickled Spanish mussels in light tomato sauce, and Marcona Almonds. Come for some wonderful wine pairings and, even, dessert:  Yes, SMORE IN A JAR – graham cracker foundation, a layer of marshmallow, a layer of chocolate pudding, marshmallow, a layer of chocolate syrup, more graham, more marsh, toasted, splashed with Irish Cream. It's deep, it's profound, and it is only at Vine and Barrel.